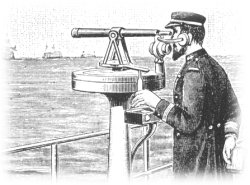 SEO - Search Engine Optimization
SEO is the planned approach to the coding and content of your website, in addition to ongoing activities, with the ultimate goal of having your website highly ranked for
specific search phrases
in the results of major search engines.
Passive SEO vs. Active SEO
Passive SEO
is built into your website and requires very little maintenance. Passive SEO includes things like proper page titling, content organization and hyperlink strategy.
All websites designed and developed by Austex Websites include passive SEO.
Active SEO
refers to things you can do
outside of your website
on an ongoing basis. These include social media strategies, blogging, and backlink strategies.
SEO Methodology


Currently, Google dominates the search engine arena with an approximate 65% market share. All other search engines pale in comparison. Therefore, we believe that SEO should be practiced to Google's standards, which will also result in better performance in the remaining search engines.

In addition to proven SEO methods we've developed over the years, Austex Websites follows the methodologies outlined in the Google Search Engine Optimization Starter Guide.



The Proof is in the Pudding - Google Page 1


For years, we've practiced the above SEO methodologies on our own website. As of Tuesday, October 1, 2013, this website appears on Google page one for the search phrases below.


SEO Quote Form
austin search engine optimization
austin search sites
austin seo
austin seo optimization
austin seo pricing
austin texas area website builders
austin texas seo
austin texas web design
austin texas web design development
austin texas web designer
austin texas web designers
austin texas web firm
austin texas web site design
austin texas webdesign
austin texas website design
austin texas website design companies
austin texas website designers
austin texas website firm
austin texas website optimization
austin texas websites
austin texaswebites builder
austin top website developers
austin tx seo
austin tx web design
austin tx web development
austin tx website builders
austin tx website designer
austin tx website designers
austin web design companies
austin web design firms
austin web designer
austin web development
austin web firm
austin web site developers
austin web site development
austin website builder
austin website building
austin website design
austin website designers
austin websites
austin.websites.com
best google seo texas

best website programming austin tx
compusigns
cool website design austin texas
cool websites about austin tx
custom website
custom website design
custom website designers austin tx
custom websites
fast websites builder austin
find web designer
google search engine optimization austin tx
google search enhancement austin texas
google web design austin
independent texas web developers
independent website developers in austin tx
looking for web designer
looking for website designer
map web design
map websites
need web designer
page one seo austin
professional website builder austin
professional website builders austin tx
professional website builders in austin tx
search engine austin
search engine marketing austin
search engine optimization and austin tx
search engine optimization austin
search engine optimization austin texas
search engine optimization austin texas based
search engine optimization austin tx
search engine optimization courses austin
search engines austin
seo austin
seo austin prices
seo austin pricing
seo austin texas
seo austin tx
seo austin website design

seo austintx
seo austintx
seo in austin
seo price
seo prices
seo rates
seo texas
seo web
texas seo
top seo
web builder austin
web builder austin tx
web design and development austin texas
web design austin
web design austin texas
web design austin tx
web design company reviews
web design in austin
web design price
web design prices
web design review
web design reviews
web designer austin
web designers austin
web page designers
web page development
web site development
website building companies
website design and development
website design and seo
website design austin
website design austin texas
website design austin tx
website design austin, tx
website design reviews
website designer austin
website development austin
website optimization company
website price quotation
website price quote